Category: Auto & Motor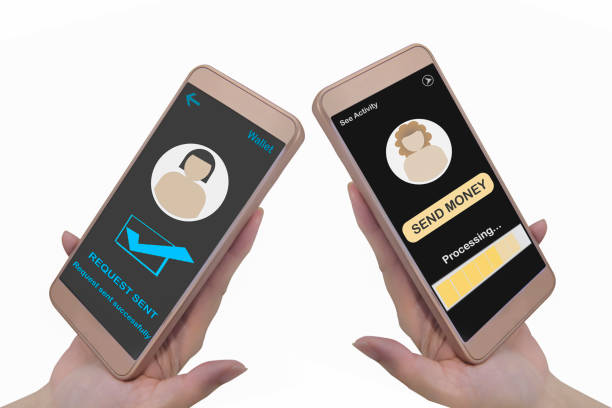 How Peer to Peer Rentals Work
Let's face it; you do not use everything you own. Neither do you have everything you need? Some items serve their purpose occasionally, while there are times when you wish you had different items to fulfill your needs then. An example is your mountain bike. You need it when you take your annual leave, but for the rest of the year, it sits in your garage, waiting for your next annual leave. What if you could have everything you needed, and not worry about everything you currently do not need? Better yet, what if you made some money along the way?
Buying all the equipment, appliances, and tools you need is an expensive affair. The fact that you only need them for a season means that it would also be a loss. The emergence of the concept of social peer to peer rentals has made your access to everything you need much easier and more affordable. It turns out you are not the only one in your position. There are many people out there who own items they only need occasionally, and also wish they could access other items they do not own. A collaboration between such individuals ensures that each person gains access to what they needed while providing the others with what they lacked. That is the idea behind peer to peer rentals.
As the owner of our items, your first question would be about the safety and status of your items. No one wants to give out their items, only for them to be returned damaged, or not to be returned at all. There is a structured approach to peer to peer rentals that ensures such disappointments do not arise. You do not simply walk up to a person and exchange items. There is a platform that handles such exchanges in a formal manner. You also do not necessarily have to exchange items with the same person. The structure of the platform is similar to that of a marketplace, where you place your items for viewing, while you also view what is out there, and pick what you need. You can join as a renter, or as a customer looking to rent, or both.
The process is fairly simple. To become a member of the community, you have to first register. In the registration of an owner, you will provide details of the items you have. You then need to specify how much you charge for renting them, how long you are willing to rent them out, and when they are available for rent, along with when you expect them back and at what time. Anyone interested in renting those items will contact you through the platform, state their intention, and wait for your response. If you are comfortable with them renting the items, you will reply with the specifics, and arrange to deliver the items as soon as they make the payments. After the rental period is over, they will return the items in good condition. There is usually a security deposit made along with the rental fees. Once the item is inspected and found to be in good condition, you get the security deposit back in full.
With such a platform in place, and all security and safety measures observed, more people can enjoy using all the equipment, appliances, and tools they ever needed, at a much more affordable rate.
Choosing a Home Theater Design and Installation Company
If contemplating on having a home theatre room, you will need to know about some of the companies which will provide you with the best services. To ascertain that you are content, you will need to learn about the design and installation. And with this, you will know how long it might take for the entire process to be complete. Likewise, this gets to be a greater way through which you can ascertain that in time, you will be satiated. It will also be a unique way through which you can affirm that you will save some time and money. That is, you can pick a company which will be essential for these services.
When checking for a company that will design the home theatre room, you will need to consider their experience. The same case applies to the installation. Choosing an experienced company will be a unique means through which you can attain value for your time and money. It will also provide you with some peace of mind. Meaning that in time, you can choose a company that will be capable of ascertaining that you are content. More so, this will ensure that you can know about the duration that the company has been availing of these services. All which will ascertain that you are content.
Also, get to ask about the timeline. Always get to know how long it will take to design a room that'll be ideal and ensure that you will know how long the installation will take. Attaining some timelines ensures that you can compare what these companies have to offer. Meaning that in time, you can discern the best way forward. That is, you will pick a company that will be capable of ensuring that you can enjoy their home theatre design and installation services. Take time to discern how long you'd like for the company to take to ascertain that they won't get to inconvenience you.
More so, ascertain that you will know about your needs in advance. When dealing with professionals, it will be ideal knowing what you'd like so that you can polish it up. Besides, asking for some suggestions for the design of the home theatre should be another consideration to make. All which will wind up ascertaining that in time, you can understand everything that might work ideally. More so, this will be a unique way through which you will ensure that you are always satiated with the result. Knowing about what you'd need will make the entire process easier and quicker.
Finally, get to ask about the price or attain some estimates. The best home theatre design and installation company should be capable of conducting some inspection of your home before providing you with a quote. This will be the best way of ascertaining that the company can know about the space that you have available and provide you with a precise quote. Therefore, know how long it might take for a company to conduct the inspection and begin the planning process. with this, you will have an idea of how the home theatre room will look like.